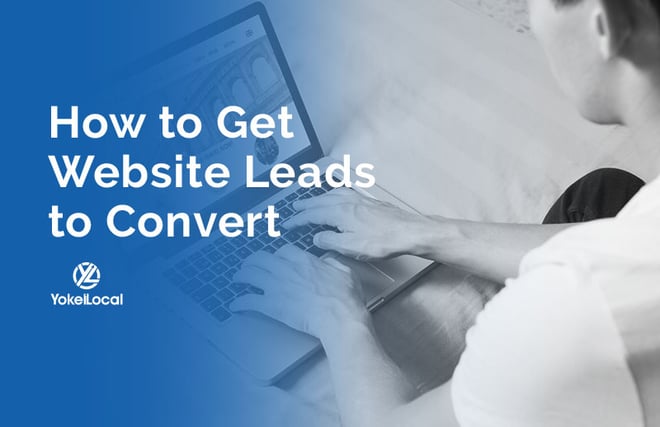 We often get asked by business owners, a question along the lines of, "How do I get my website visitors convert."
Video Summary
To boost your website's conversion, consider the following:
Local Optimization - This involves setting up Google My Business (even if you don't have a physical location) for your musiness and optimizing for Google Maps. This is important, because whenever someone inputs a keyword on Google related to your local business, the first results they will see will be maps.

If you're unsure of how to do this, visit YokelLocal.com/checklist to get a copy of our Ultimate Local SEO Checklist that guides you through the process, step-by-step.
An on-page SEO strategy - If you want to show up organically for a variety of keywords about your business, you must have an SEO strategy. There 9 things you must do across your entire website to improve your local search rankings.

To see what they are, you can grab a copy of our 9 Local SEO Strategies report.


Conversions - What conversion elements do you have on your website? Are they click-worthy? Do they speak directly to your buyer?

You need to have prominent calls-to-action across your website, that says for example, "Join now," instead of "submit." In other words, you want to give your site visitors a very specific benefits-related CTA.
By using these three strategies together, as time progresses you are sure to see an increase in not only your website traffic but leads and conversions.
For a more-in-depth overview on how to get website visitors to covert, watch the video above.
Want more free strategies? Subscribe to our blog, YokelLocal.com/Subscribe.
Full Transcript
Hey, how are you doing everyone? Welcome to another edition of Ask Yokel Local. My name is Darrell Evans, one of the co-founders here at Yokel Local and in today's edition of Ask Yokel Local, we're going to do a website review.
So what we're going to do is, I'm going to jump over to my e-mail and grab the question from one of our recent subscribers, and we're going to dive into doing a website review for this particular gentleman. So let me pop over to my desk top, jump over to my email, and let's dive right in.
So our question today comes from Nathan over out at TheAirportChauffeur.com. Nathan's question is, "How do we get more website conversions, getting people to visit, then book appointments with me?"
So let me jump right over to Nathan's website. And Nathan, if you're watching this, hopefully this is helpful. You can take notes and watch this video over and over again. At the end of this video, we're going to provide some additional resources that you can use on your end to take some of this advice and put it to good work.
So getting started, what we did is we popped out to take a look at Nathan's website. It looks like he's an airport chauffeur—a limousine-type service is what I'm gathering. It looks like he's working out of the Will Rogers and Wiley Post Airport out of Oklahoma City, so very cool.
I'm just going to take a quick browse of the site.
It looks like there's a specific page for each airport and they're looking to improve the ride for visitors over in the Oklahoma City area. One of the things we really like is that there's a form right here at the bottom of the page. So very good job there. It looks like you've got things ready to go from a conversion standpoint.
So here's a few notes that I may have, and I'm going to reference this really quick.
Nathan, one of the things I think about when I think about your business is if I'm an executive coming into your airport, I'm probably going to plan ahead, and come out, and get that ready to go, so I don't have to do what I would do if I was an Uber or a Lyft customer.
If I'm an Uber or Lyft customer, I just know Uber and Lyft is going to be available, but I imagine that your customer is planning ahead. So if they're planning ahead, they might go out to Google and type up something like "Oklahoma City airport chauffeur service," or "OKC limo service." These are keywords that I'm not sure relate to your business, but it seems to me that they might do that.
So let's get into tip #1.
Tip #1 has to do with your Google My Business optimization, or Google Local optimization. Notice, when we pull up this first keyword, that you've got a map section that shows up right after the advertisements. So one of the things we do is we take a quick peek and see if your business is showing up on the map. And while I imagine you may or may not have a business location, one of the things you can do is to make sure your business is optimized on Google My Business.
So, as I scroll through the process, I don't necessarily see your business.
Then when I go out and do it again on OKC limo service, and I go over here, I don't see your business.
So the very first tip I have for you, if you haven't done it yet, is for you to go out to Google.com/Business. From there, you're going to want to go through the entire setup process to make sure that you get your map optimized and fully setup. It doesn't take very long, it's not very difficult to do, and you're going to want to follow their guidelines, so make sure you do that and get that going.
So that's step #1.
The other thing I have for you is a resource, just so you can kind of know what you should be doing with Google My Business, we also have a free SEO checklist. You can access this checklist, simply by going to YokelLocal.com/Checklist. This is essentially like a 40-part checklist of everything you need to check off as you're optimizing your local presence for the Google Maps section and for the local section.
So let's go over the next topic.
The next thing I want to point out, as I'm on your homepage, is just what I notice right out of the gate, which is what we look at when it comes to an on-page SEO strategy for your local business.
Once again, when I look back at the particular keywords that we're searching for, perhaps "Oklahoma City airport chauffeur service," "chauffeur service," or "OKC limo service," number one, you see the ad, number two, you see the map, and number three, you're going to start seeing all of the organic listings.
So what you want to do is look at your website and see what do I need to do to boost my organic rankings.
When I come over to your site and take a peek at your title tag—this section that I'm hovering over right here is called your title tag.
When I look at your title tag, I notice that you're putting sort of your brand motto up there which is The Excellence in Transportation Network. And that's all fine, but it's not going to help you in search.
One of the things that you might want to consider, is because you are an airport chauffeur service, you might look at using a title tag, such as 'Oklahoma City Airport Chauffeur Service,' in your page title, in your META description. And if you're not sure what that is, don't worry; I'll get you a resource so you can learn what that is. And then as you go down through your page, where it says, "Let me provide your ride," you might want to use what we call a heading tag. Now, I don't want to make this overly complicated or technical—we'll provide a resource for you to get that information.
But also, when you think about Will Rogers Airport, your specific page here, what I notice is that you've got the name of the airport twice. So it's great to make sure you let them know if they're in the right place, if they're looking to arrive at the Will Rogers Airport. But the thing I would do here, is I would think about perhaps Will Rogers Limousine Service or Will Rogers Chauffeur Service, or something like that. It would have to be a researched keyword and be relevant to your specific market.
Remember, I have not done any keyword research on your industry. I'm really just doing this off of the information that you submitted through your e-mail.
But my point is there are 9 very specific things you can do to your website, page by page—again, there are 9 very specific things you can do to your website, page by page—not overall on your entire site, but 9 things page by page that you can do to your site to start improving your local search rankings from an organic standpoint, down in the section beneath the maps. So to help you with those 9 things, we also have a resource called 'The 9 Local SEO Strategies.' Now, again, I'm going to get you the links to this underneath this video somewhere, but you can also go to YokelLocal.com/9. This is going to give you those 9 strategies on a page by page basis, that you should execute on your site to help improve your local search rankings.
But those are two ways to start generating more traffic. That just deals with the traffic side.
So let's talk about conversion, as we wrap this video up here in a moment or two. So the first thing I think about is—and I'm not sure you're aware of this—but you should go out and read this article about Google changing to the mobile first index, and that's happening right now.
We're right now in January of 2017, and I'm recording this video January 2017. You need to go read this article because I'm going to show you something that concerns me, and it could hurt your efforts down the road.
I'm on your site right now, but actually, it's going to do it right now. So when I get to your site, I see this nice popup—and we're going to get to conversion in just a moment—but one of the things that you need to know about this new update, is that on mobile devices, this popup is taking up the entire page. Now there is nothing wrong with popups, but I'm kind of shrinking my screen down to kind of simulate a mobile phone, and notice that I can't access the site content at all. This is going to get penalized by Google starting like now.
So I like the idea that you do have a popup. I do want to talk to you in a minute here about the type of conversion element that you have there, but my number one concern for you is you want to remove the popup on a mobile device.
So I don't know how many visitors you have, but if I'm thinking about a traveller, they might be looking from a mobile device to make this conversion. You should know that from looking at your analytics, whether it's 60/40, 70/30, 80/20, whatever that might be, but just know that Google is going to penalize your site. With the other advice I just gave you, they're going to penalize the site if they find this popup obstructing the view of the content from a mobile device.
So let's go back to the desktop. Again, on a desktop, this is okay.
Now, let's talk conversion for just a moment. If we talk conversion and the first thing I see is, "Want to become a member?" First of all, I love the question, however, I don't know what it means to become a member. I don't have any benefits. Tell me the benefit of becoming a member. Like a member of what would I becoming a member to? I don't know.
So whatever you're doing in this program, you want to make the call to action very, very specific.
So maybe it's, "Enter your e-mail to get 10% off of your first ride." Maybe it's "Become a VIP member and get 20% off of all of your rides." Whatever it may be, but be very specific.
The human brain doesn't like to wrestle with questions that are vague. If you ask me specifically if I want a chocolate chip cookie, I can determine very quickly either yes, I want a chocolate chip cookie, or no I don't. In my case, I like oatmeal raisin, so I will say no to the chocolate chip cookie. But if I have to strain to figure out what is means to be a member, then I'm going to get annoyed and I'm going to exit out of the popup.
Now, most people are going to exit out of the popup anyway, so that's not the point. But you know it works really well.
Now my next question is, once you determine what that main specific thing is, then you're going to give them a little bit better button call to action than "Submit." So let's say, hypothetically, that you're going to do 20% for VIP members on all their rides when they come to Oklahoma City. Well, what you want to say then is, "Join today to get 20% off as a VIP member," and then you want your button not to say "Submit." You want it to say something like, "Join Now," "Start Saving Now." Give me a benefit-related call to action.
So moving out of that, my next and last thing I want to just kind of mention, I do like the fact that you've got a form at the bottom of every page.
One of the things I'm wondering about your business is will I want to get a quote about the cost of the ride before I book the ride? My gut tells me yes, I would.
When I book an Uber or a Lyft—and I know you're not in that market—I know what it's going to cost me. So when I think about your Book Now button up here in the right-hand corner, and your contact page, which they both go to the same place—which is fine—what I'm thinking though, that will help with conversions, is something that says, "Get a Quote." Instead of saying "Book Now," "Get a Quote." That moves me from making a decision to commit to the ride one step up, what we call one step up the funnel, which is indicating my interest in taking the ride in the first place. So if I only have a ride that says, "Book Now," that means that if I fill out that form, I'm going to be committed, and I may not know the price.
And I'm not sure if your audience does or does not want to know the price, but my gut tells me they would probably want to know the price, you're probably going to have that conversation with them, so let's go ahead and give them an opportunity to inquire about a quote, which gets you closer to having a phone call with that particular customer about the particular price
Then you can move to the booking stage. Because my gut says, and based on your form, this doesn't look like an automated process. So because it's not automated, you want to get them on the phone anyway. I would perhaps change this button to, "Get a Quote," "Get an Estimate," something like that that really suits your business.
But whatever that is that they call you for, change it to that, and once you start getting the traffic, you're going to start seeing more of those forms filled out.
We gave this advice to one of our photography clients who does wedding photography, and all types of photography for that matter—family portraits, headshots, all kinds of things. We made one simple change on the button. After, she was getting traffic, from, "Contact Us." So at least I applaud you, you have more than "Contact Us." When one wants to contact you, they want to get what they want to get. And in this case, they probably want to get a quote. Once we did that, we saw her conversions go up by 700% on her website. Now, I'm not guaranteeing that's going to happen to your website, but that's what we look for when you talk about conversion.
I've gone really long on this video. Hopefully this has been helpful to you.
Again, there are a few resources that I would love for you to download.
One of them is going to be the 9 Local Strategies that you want to do on-page for your SEO. You can follow it. It's pretty simple; I think it's pretty straightforward. YokelLocal.com/9, and then you can also pop-out to get the local checklist, which has 35 or 40 things on it that you want to follow through step by step by step, and you can find that at YokelLocal.com/LocalChecklist.
Nathan, I hope this has been helpful.
For those of you watching, I hope this has been helpful. For those of you watching who are not on our email list, getting these types of strategies, we welcome you to submit your question. All you have to do is subscribe to our blog.
You go to YokelLocal.com/Subscribe and then once you subscribe to our blog—and we're just going to be sending you, by the way, updates like this; updates on blogs, updates on what's going on with Google, Facebook, anything that's affecting your ability to drive traffic to your website, get leads, get those leads converted.
That's what we're sending out to our e-mail list. Once you subscribe, you're going to go to a page where we ask you to share with us your most pressing question, and that's how Nathan was able to get this video from us today. That's how he found our website.
So with that being said, I want to wrap this video up.
Again, my name is Darrell Evans, co-founder or Yokel Local Internet Marketing. This is wrapping up another edition of Ask Yokel Local, specifically for Nathan, out at The Airport Chauffeur.
Nathan, I hope this was very helpful for you.
Those of you watching, I hoped you learned something as well.
We'll talk to you on another edition.
Take care.
Author Info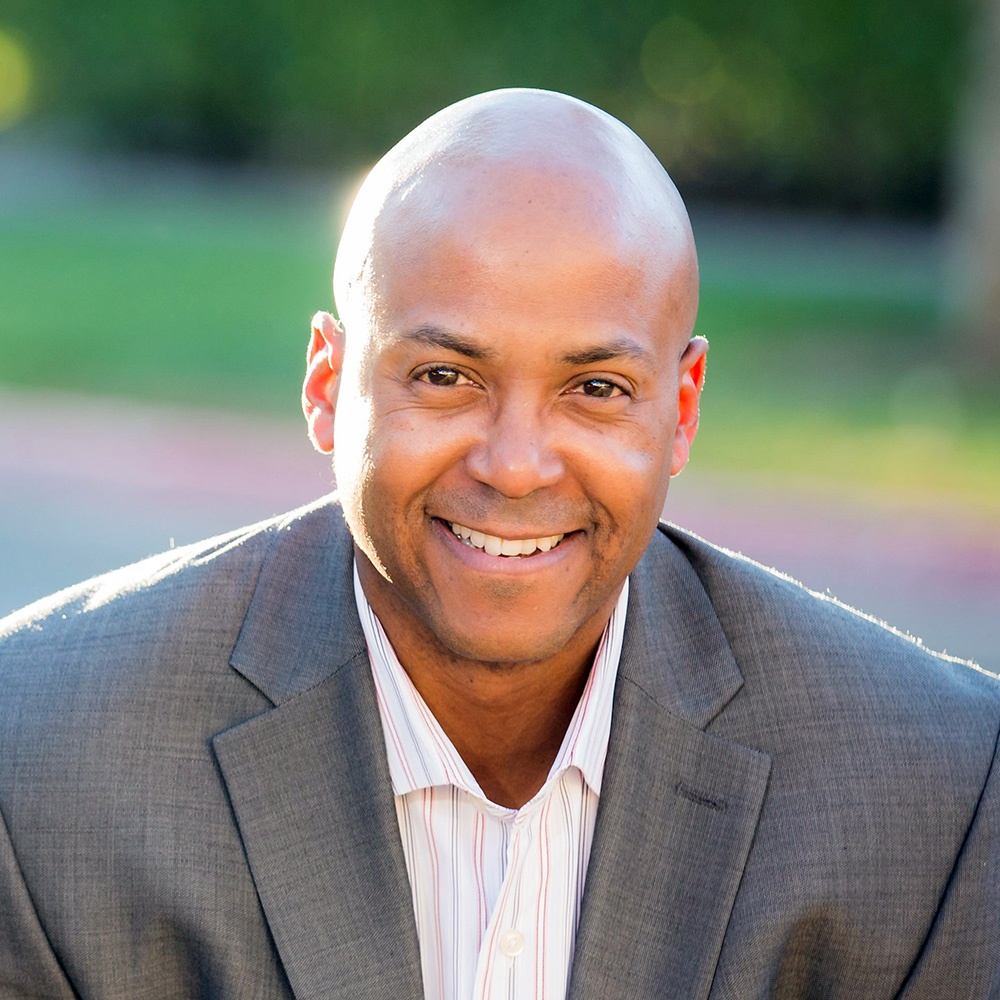 Darrell Evans
Darrell is the Co-Founder and Chief Marketing Strategist of Yokel Local Internet Marketing. His team has helped growth-driven professional service, main street, and e-commerce businesses generate $100+ million of dollars in new sales online over the last several years. Connect with Darrell Evans on
LinkedIn
,
Twitter
,
Google+
or
Facebook
.